Queer Alphabet Soup
February 16, 2022, 7:00 pm

-

8:30 pm
Event Navigation
Queer Alphabet Soup is an evening of readings, poetry and performance from literary queer novelists, poets, performance artists and writers
Back again, Queer Alphabet Soup is an evening of readings, poetry and performance from literary queer novelists, poets, performance artists and writers at Tate South Lambeth Library in the heart of Vauxhall. We will have readings from:
Adam Zmith who is always writing a novel. He is co-producer on The Log Books podcast, and co-director of the podcast production company Aunt Nell. His book Deep Sniff: A History of Poppers and Queer Futures came out in September 2021. www.adamzmith.com
Charlotte Cooper is a writer, cultural worker and psychotherapist from East London. Her background is in DIY publishing and she has a small press called 33editions. She loves the queer weirdness of the universe. http://charlottecooper.net
Kashif Sharma-Patel, a writer, poet and editor at the87press. They work with particular reference to queer and racialised experimental work. Pamphlets include relief I willed it (Gong Farm, 2021) and fragments on mutability (Earthbound Press, 2020 https://youngdevi.wordpress.com/
Elizabeth Chakrabarty is a South London based writer and academic. Her debut novel, LESSONS IN LOVE AND OTHER CRIMES was published last year by The Indigo Press. Inspired by Elizabeth's personal experiences of a chilling race-hate crime, the novel is bookended by personal essays, exploring the insidious nature of racism, love, queerness, loneliness and obsession. It is an exceptional debut that will appeal to readers of Bernardine Evaristo's Girl, Woman, Other and Sophie Ward's Love and Other Thought Experiments.
Plus more!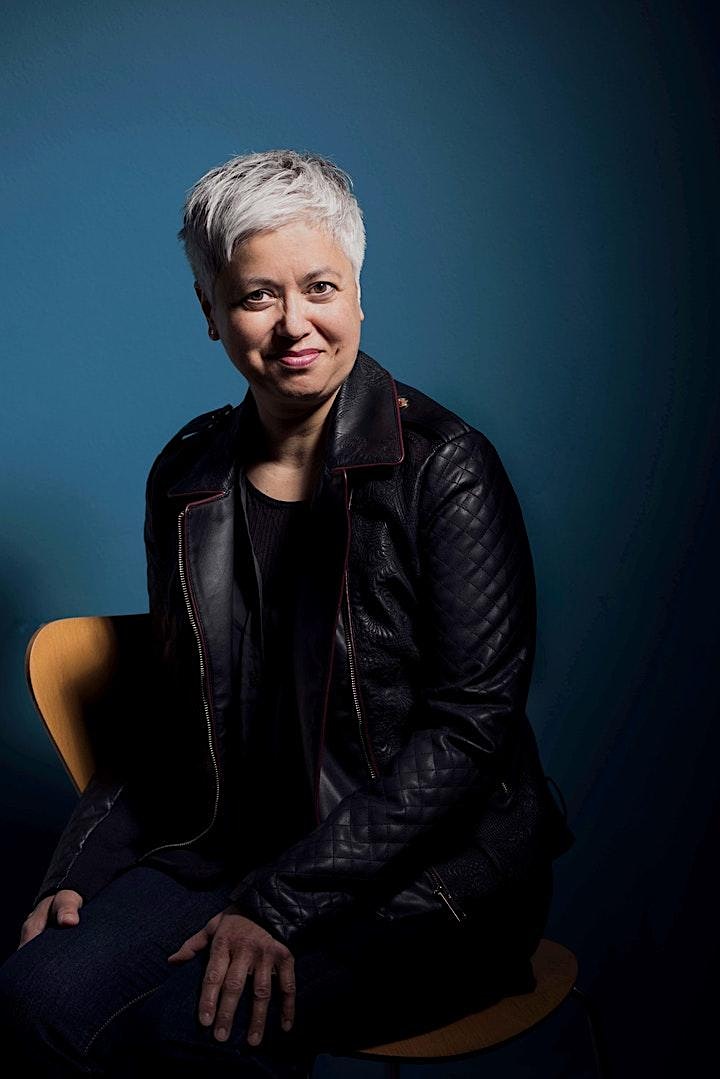 Elizabeth Chakrabarty. Photo credit Jason Keith